Dear Friends,
I am delighted that you are studying at World Mission University. Our desire is to train men and women who will impact the world for Christ.  Whether as full time pastors, missionaries or as lay leaders, I believe that God has a clear purpose for each one of us.  I am excited that you have decided to answer God's call for ministry.
Every day, our Christian values and beliefs are being challenged and threatened. There is a distinct need for godly, spirit-filled servant leaders to combat these threats and lead men and women through these challenges. We stand committed to develop godly, spirit-filled servant leaders to be the leading men and women of God to expand His kingdom.
Once God leads you to WMU, I am confident that the faculty, staff and administrators will assist you to grow   academically, personally and spiritually to become a godly, spirit-filled servant leader.  May God bless you as you seek His guidance.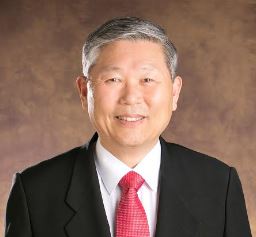 Sung Jin Lim, D. Min.
President