1. The Biography of Reverend Dong Sun Lim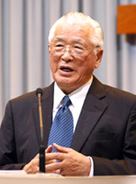 | | |
| --- | --- |
| 1923 | Born November 13th to Mr. Geon Hoe Lim and Mrs. Jeong Ok Hong |
| 1948 | On January 9th Married Mrs. Jae Soon Lim (had two sons and two daughters) |
| 1949 | Graduated from Seoul Theological Seminary |
| 1951 | Ordained by Korea Evangelical Holiness Church |
| 1954 | Joined the Air Force as Chaplain |
| 1958 | Graduated from US Air Force Chaplain Corps College |
| 1960 | Graduated from Soongsil University |
| 1960 | Earned a Bachelor in Philosophy from Soongsil University |
| 1962 | Became the first chief of chaplains at the Air Force |
| 1965 | Moved to the US to study abroad |
| 1970 | Earned a Master of Divinity from Northern Baptist Theological Seminary |
| 1970 |  Planted Oriental Mission Church |
| 1972 | Earned a Ph.D. from California Graduate School of Theology |
| 1981 | Earned a Doctor of Ministry from Fuller Theological Seminary |
| 1987 | Established World Evangelical Mission Alliance |
| 1989 | Founded World Mission University and served as the first President |
| 2016 | After the fighting the good fight of faith called home by the Lord on September 24th at the age of 92 |
Educational Background
| | |
| --- | --- |
| 1949 | Graduated from Seoul Theological Seminary |
| 1958 | Graduated from US Air Force Chaplain Corps College |
| 1960 | Earned a Bachelor in Philosophy from Soongsil University |
| 1970 | Earned a Master of Divinity from Northern Baptist Theological Seminary |
| 1972 | Earned a Ph.D. from California Graduate School of Theology |
| 1981 | Earned a Doctor of Ministry from Fuller Theological Seminary |
Experiences
| | |
| --- | --- |
| 1970 | Planted Oriental Mission Church |
| 1975 | Served as the chairman of the Southern California Korean Churches Association |
| 1979 | Served as the chairman of Asia Mission Center |
| 1987 | Established World Evangelical Mission Alliance |
| 1988 | Preached at the Annual Sunrise Easter Service at the Hollywood Bowl |
| 1989 | Founded World Mission University and served as the first President |
| 1992 | Served as the president of the Second Korean World Mission Conference |
| 1992 | Preached at the first Easter Morning Union Service in Moscow, Russia |
| 2003 | Served as the vice president of the World Mission Conference in Celebration of 100 years of Diplomatic Relations between South Korea and the US |
| 2003 | Served as the president of the Grand Festival of Thanksgiving in Celebration of 100th Anniversary of Korean American Churches |
Led more than 1,200 conferences in approximately 50 countries in North America, Central and South America, Oceania, Asia, and Africa.

Awards
| | |
| --- | --- |
| 1962 | Korean Military Advisor's Award from Republic of Korea |
| 1963 | Presidential Award from Republic of Korea |
| 1974 | Minister of National Defense' Award from Republic of Korea |
| 1982 | Order of Civil Merit Dongbaeg Medal (Educational Contribution) |
| 1987 | Citizenship Award from the city of Los Angeles (awarded by former Mayor Tom Bradley) |
| 2003 | Chooyang Ministry Grand Prize from Soongsil University |
| 2007 | Historical Figures Award from Korean American History Museum |
Books and Publications
| | |
| --- | --- |
| 1965 | Way Out of Despair |
| 1982 | Springing with Joy even when Sweating (Testimonies from Ministries) |
| 1985 | Be a Pioneer in Your Own Life |
| 1996 | As You Sow, So Shall You Reap |
| 1999 | Keeping Faith during the Tribulations; Love Based on a New Commandment |
| 2000 | Reminiscence and Prospect (Collection of Seasonal Sermons) |
| 2001 | The Life of a Racer |
| 2003 |  Why was the Tree of the Knowledge of Good and Evil in the Garden of Eden?  (Doctrinal Sermons) |
| 2004 | The Global Village is My Ranch (The story of life and faith) |
| 2008 | The Only Hope for this Age is Gospel |
2. His Life and Accomplishments as a Pilgrim and a Pioneer
1) His Life
Through living a life of an evangelist for Diasporas, the founder Dong Sun Lim made significant contributions as a pilgrim as well as a pioneer. His life can be summarized into the following six stages.
Life Timeline of the Founder Dong Sun Lim
(Dong Sun Lim, The Global Village is My Ranch, 2004)
The First Stage
The Second Stage
The Third Stage

The Fourth Stage
The Fifth Stage
The Sixth Stage
Soil Preparation
Building Character
Ministries
Maturation of Character
Convergence
Reminiscence
Joyous Gospel
Early Pastoral Ministries
Air Force Chaplain Ministries
OMC
Ministries
Global Missions (WEMA, WMU)
Evangelism and Nurturing
Through the first stage, Reverend Lim was able to build his character as an evangelist. From an early age, he was taught the way of virtuous noblemen and the spirit of classical scholars by his grandfather, who was a scholar of Chinese classics. He also learned the values of diligence and filial duties from his father. On the top of Mount Hwanggeum, he received a great vision of becoming a general. When he was still a teenager, he experienced the difficulties of being an immigrant as his family moved to the northern Manchuria. Out of his burning love for his own nation and its people, he voluntarily joined the Manchurian Army and learned the national spirit as well as the military spirit. In a life-or-death situation, he encountered God through experiencing revelatory prayers and devoted himself to be a minister like what the apostle Paul did in Damascus. After entering seminary, his character was completely renewed through total repentance at a revival conference. He received the power of the Holy Spirit at Mount Odae and became a disciple of Pastor Sung Bong Lee during the mission trip to Gangwondo. Mr. Lim soon became an evangelist who was full with spiritual power. He was completely filled with joy from the gospel.
(he was arrested in N.Korea…was released a day before his execution and Kim IlSung wrote a letter to go to S.Korea…turning point in life. He prayed fervently to the Lord for deliverance…if so, he would like his brother serve the Lord as a pastor…)
His capacity as evangelist was solidified and strengthened through early pastoral ministries, which is the second stage of his life timeline. He experienced a revival at Yeoju Holiness Church, which was his very first church to serve. The power of God's kingdom was shown through him. Those who were sick got healed, and the demons were cast out. He came to understand the principle of church planting through planting Wangdaeri Church. The Korean War broke out, and he learned the spirit of true shepherdship as he fled with his church members. He led the patriotic movement of interdenominational Christians through a young adults' crusade. He experienced a revival again through the ministry at a hot bath resort in Busan, the city where he fled into. He began to carry the spirit of martyrdom when his brother Soo Yeol Lim, who was pastoring in Gangreung at that time, was arrested by the communists and was eventually martyred.
His maturity as an evangelist had been growing, and this growth was shown through the third stage of Air Force chaplain ministries. His will, which was written while he was being trained as a candidate for chaplain officer, showed that his eschatological theology became very firm. His eschatological perspective became even stronger as he officiated the funeral services of the soldiers who died in the line of duty. He turned each funeral service into an opportunity to evangelize and proclaim the gospel since he realized that saving one's soul had become the top priority. While serving as the chaplain, he was filled with the military spirit and his character became more faithful. As he experienced the power of gospel, he began to have the boldness that was rooted in the gospel and the military spirit. Therefore, he was brave enough to preach the message of repentance in front of the President Seung Man Lee. By the time that he graduated from Soongsil University with a degree in philosophy, he began to seek deeper knowledge, and his interdenominational insights became more solid while serving as the first chief of chaplains at the Air Force. While studying abroad at US Air Force Chaplain Corps College, he was able to witness and experience the positive sides of the American culture and education.
The aspects of the mission work were added to his evangelical ministries through Oriental Mission Church ministries, which is the fourth stage of his life timeline. After realizing that there is a missional aspect in ministering the Diasporas living in a bicultural society, Antioch Church from the New Testament was chosen to be the model of a missional church. His model of Antioch Church turned out to be fruitful through planting and growing Oriental Mission Church. He was forced to face the difficulties of being a Diaspora through working as a laborer. He worked as an A-frame carrier when he was young, and this experience definitely helped him to get through difficult times in America. He was forced to learn what it means to be patient and to shed tears due to his wife's sickness. He learned to cry out as an immigrant pastor. As he earned his master and doctorate degrees in America, he was able to understand the American culture and came to an understanding for the principle that the education at diaspora churches should be bicultural. He was able to develop more specific insights for global missions in which second generation pastors and missionaries have been sent worldwide.
Through the fifth stage, some specific results were brought by his evangelical message for Diasporas. He founded World Mission University in order to educate future leaders for global missions. He emphasized the importance of educating leaders by establishing schools in Moscow, Paraguay, Colombia, and South Africa so that the mission work would become more effective. While planting new churches, he continuously supported established churches in various areas.
During the sixth stage of reminiscence, he confessed that his life journey was only by God's grace and prayed for the anointing of the Holy Spirit and His guidance. His life was based on the theology of Paul the Apostle. He accepted the theology of Paul as his own. Reverend Lim had three mentors from the Bible throughout his entire life. The first was the evangelical life of Jesus Christ, and the leadership of Moses was the second. The third was the missional ministry of Apostle Paul. So, he preached the gospel of Jesus Christ, but his ministries and theology shown through his mission work had the characteristics of the theology of Paul the Apostle (I Corinthians 1:27-28; Philippians 3:13-14).
2) His Accomplishments
As it is seen from his books The Global Village is My Ranch and The Only Hope for this Age is Gospel, his life was fully focused on God's given mission of preaching the gospel, and he dedicated all his life on this mission and carried it to the end of the world. Because he had this great vision of evangelism in his mind, he was able to set progressive goals; thus, the great contributions he made to the next generation as a pioneer as well as a pilgrim was not coincidental. His specific accomplishments are as follows.
a) Chaplain Ministries and Evangelical Ministries
While serving as a chaplain at the Air Force and the first chief of chaplains later on, he reached out to the soldiers with patriotism and genuine love. While serving at the Air Force, he led a special service in celebration of the beginning of chaplain duties and boldly preached the message of repentance that true repentance is the only way for this country to receive blessings and open door opportunities from God. He continued to preach that this repentance should start from the Presidential residence in front of President Seung Man Lee, who was present at this service. This story is still remembered and well known amongst many people. In addition to his services as a chaplain, he was invited to lead various services and conferences by the local churches such as Young Nak Church, Nam Dae Moon Church, Sae Moon An Church, and Yeon Dong Church.
b) Planting Oriental Mission Church
Oriental Mission Church (OMC) was established with the following three core values: mission, education, and serving the community. The total of $10,000,000 has been spent on global missions while the same amount of money has been used for education so far. Also, more than $5,000,000 has been used to serve the community. OMC has been used to expand the kingdom of God and has become one of the representative Diaspora churches. Moreover, OMC has focused on raising up the next generation of leaders. There are about (approximately) 40 pastors who were trained at OMC, and (who) they are carrying out their missions successfully, not only in the US but in other parts of the world as well.
c) Establishing World Evangelical Mission Alliance
Unlike other denominations that are established based on different theological stances, World Evangelical Mission Alliance was founded as the international cooperation organization for missions with the mission being the top priority in order to promote mutual growth of local churches and develop teamwork among them for global missions. While OMC being the center, World Evangelical Mission Alliance has become a union of different churches and organizations and has supported 90 churches and organizations all over the world.
d) Founding World Mission University
World Mission University was founded under the great vision of raising up individuals with intelligence and spirituality for global missions in Asia and South
America beyond Korean Diasporas. Under this vision, the university has been devoted to train missionaries, pastors, and lay leaders for global missions. The founder Dong Sun Lim was once asked by an inspector from the California Department of Education. "Why did you start this school? And what are your dreams?" Reverend Lim answered, "The reason I founded this school is to train good pastors, passionate missionaries, and lay leaders. What I dream for this school will not be achieved overnight, but I would like to make this school a Korean Harvard, Yale, or Princeton in the near future". (Dong Sun Lim, Reminiscence and Prospect, 2000).
e) Leading Missionary Conferences All over the World
With a strong identity as a gospel preacher Reverend Lim continued to visit the mission field until the very last moment of his life, and his last days were beautiful as a faithful servant of the Lord. As Apostle Paul confessed in II Timothy 4:7, Reverend Lim fought a good fight, finished his course, and kept the faith".
He led conferences in more than 1000 areas worldwide including Korea and the US, went on five mission tours in Africa, and held seminars for the missionaries and the indigenous pastors in the following counties:
Korea, US, Canada, Mexico, Cuba, Brazil, Argentina, Paraguay, Colombia, Ecuador, Honduras, Guatemala, Nicaragua, Costa Rica, Chile, Peru, Uruguay, Russia, China, Japan, Vietnam, Thailand, Taiwan, the Philippines, Singapore, Australia, New Zealand, Papua Guinea, Germany, Italy, France, Great Britain, Austria, Czech Republic, Hungary, Turkey, Israel, Kenya, South Africa, Botswana, Almaty, Côte d'Ivoire, Zimbabwe, Mozambique, and Gabon.